It's the POB ​March 2016 Newsletter!


Spring has sprung!
The grass is always greener on the other side… if that grass is wheatgrass.
Have you tried Wheatgrass?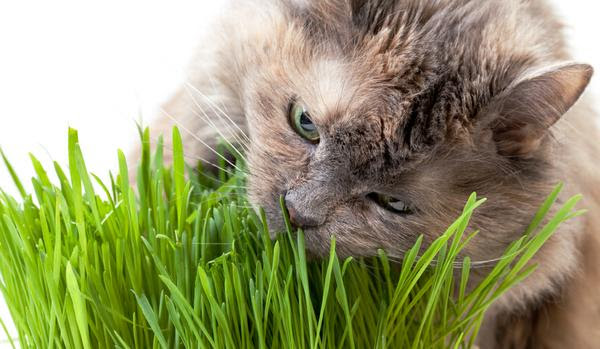 Wheatgrass is a great staple in any animals diet. Rabbits, Dogs, Guinea Pigs, Cats, Birds… you name it! We often see our furry friends trying to eat grass. This is a throwback to their ancestors because they naturally crave for the minerals found in grass.
The benefits of wheatgrass:
Rich in Iron, Magnesium, and Calcium
Full of vitamins A, E, and B12
Great source of natural minerals and enzymes
Contains anti-inflammatory properties
Aids in digestion
Amazing natural detox
Even helps to reduce the risk of cancer!
You can find ready-to-eat wheatgrass here at Pets On Broadway. Interested in growing some yourself? We have a seed selection that will help you start your very own wheatgrass patch.
For more information on wheatgrass, check out our blog post on our website.
Start adding wheatgrass to your animals diet this spring and watch their health grow!
Food of the Month:
Blue Buffalo!

"Everything at Blue Buffalo starts with this simple idea. "Love them like family, feed them like family."  We think of our dogs and cats as family members, so we believe their food should be natural and healthy." – Blue Buffalo
All BLUE dry foods are made with the unique combination of the finest natural ingredients and their exclusive antioxidant-rich LifeSource Bits. Blue Buffalo has everything from Puppy and Kitten, Senior, Weight Management, to all life stages formulas. With a product line that includes dry food, wet food, and treats of all varieties Blue Buffalo will have the right product for you and your companion.
Come in throughout the month of March for free samples, additional information, and some great sales!
What goes in… must come out.
Litter of the Month
Blue Buffalo Naturally Fresh
Walnut Litter
Made from walnut shells, BLUE Naturally Fresh offers pet parents incredible odor control and long-lasting absorbency. BLUE Naturally Fresh is virtually dust-free, is low tracking, and is available in a variety of formulas to suit any household needs.
Blue Buffalo Litter
All sizes
20% Off
Valid through 3/31/2016
Limited to stock on hand.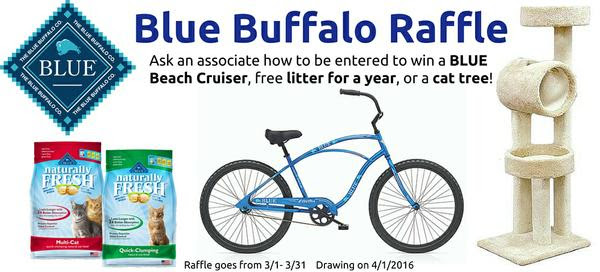 March is…
Adopt A Guinea Pig Month!
The ASPCA has dedicated the month of March to help raise awareness for guinea pigs!
There are tens of thousands of homeless guinea pigs in the United States.
Their average lifespan for guinea pigs is around six years, although some can live significantly longer. Guinea pigs are social animals that make great beginner pets. With proper care and gentle handling they come to love attention and play time with their people.
To help celebrate National Adopt a Guinea Pig month, Pets On Broadway is holding a Guinea Pig Costume Contest!
New Featured Product:
Oxbow Small Animal Bedding
Oxbow Pure Comfort bedding is made of 100% pure, never-printed paper to create a clean, safe, and ultra-soft bedding material for pets of all sizes. Pure Comfort bedding offers exceptional odor control and moisture absorption, making cleanup easy.
Events at Pets On Broadway:
Pacific Pug Rescue Adoption Event!
That's right! There will be… PUGS ALL OVER THE STORE on Sunday the 20th, 12pm – 2pm. Each and every smooshable face is available for adoption through Pacific Pug Rescue. Come by Pets On Broadway to meet the Pug of your life!
March Creature Feature:
African Dwarf Frogs
African Dwarf Frogs are aquatic frogs living fully submerged while occasionally going to the surface for a breath of fresh air. They're really easy to care for and great for beginners! African Dwarf Frogs life span can be 5 years as long as their aquatic habitat is properly maintained, they are regularly fed, and taken care of with love. Ask our knowledgeable fish staff for more information on these cute little aquatic hoppers.
African Dwarf Frogs
20% Off!
Valid through 3/31/16
Limited to stock on hand.
Thanks for being the very best customers in the world.
We couldn't do it without you!
Be sure to check out all of our departments for
New Products and Clearance Items